Bachelor of Business Administration (Honours) in Supply Chain Management (BBA-SCM) Programme (JUPAS Code: JSSH01)*
This is a four-year degree programme. Within the BBA-SCM Programme, two broad study pathways are envisaged. The first is designed for students who wish to prepare themselves for further studies in SCM or logistic-related disciplines, and the second is for those who wish to be trained for the workplace at professional level. Both pathways provide an opportunity for students to develop a sound foundation in business and supply chain management. In addition, with the strong support from professional bodies and businesses, our students will keep abreast of the latest industry development and learn the state-of-art knowledge and skills in supply chain management.
*

QR Registration No.: 18/000845/L5
Registration Validity Period: 08/11/2018 to 31/08/2026
Level: 5

Great News
We are very proud to announce that on 24 July 2014, our BBA-SCM Programme has been selected by the Education Bureau of HKSAR Government to join the Study Subsidy Scheme for Designated Professions / Sectors (SSSDP). Logistics is one of the six disciplines being subsided in this scheme. Hitherto, it is the first time in Hong Kong that an undergraduate programme in the SCM field run by a self-financed institution has obtained the subsidy from the Government. For details regarding the minimum admission requirement for Year 1/3 entry, please visit the Programme Updates". For scholarship opportunities, please visit the website of Registry.

Stream of the Programme
Purpose of offering two streams
Driven by the surge of globalisation and the rigorous competition for both low cost and high innovativeness, enterprises today need to focus on strengthening their core competence while outsourcing the low value-added activities. In this connection, supply chain management (SCM) is the new form of business competitive model to tackle the trend. SCM is to manage and integrate customers, suppliers and delivery network with technology in order to provide customers with the products/services in the right quantity, right quality, right place, right time, and lowest cost. As the need for well-trained SCM graduates is increasing, the SCM programme is designed to cater for the long-term need by launching two study streams: Business Logistics and Air Transport.
Business Logistics Stream
Logistics and trading industry has long been one of the four key engines driving Hong Kong economy for years. Therefore, managing logistics activities is indispensable to the development of the industry. Business logistics is a discipline of SCM with meeting customer requirements as its ultimate goal. It focuses on the management and integration of flows of goods, services, people, cash and information in the supply chain network that exists between the point of origin and the point of consumption. The mission of business logistics stream is to nurture innovative talents who can manage global supply chain operations with the state-of-art technology. Students will be equipped with the necessary technical and management know-how such as quality management, negotiation analysis, enterprise information management, supply management and service operations management. Graduates will have a wide range of career options in retail and merchandising management, transportation management, warehouse management, business analysis and digital solutions for supply chain management.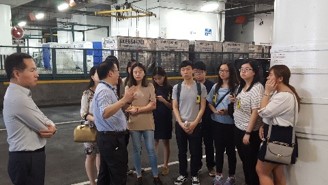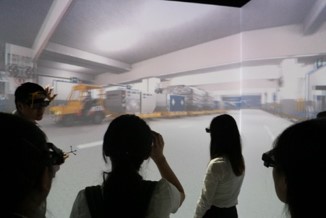 Air Transport Stream
Air transport industry has become more important to the global trade nowadays. Related industry sectors include airline, airport, air cargo terminal, air freight, express cargo and high value-added aviation services. With the continuous growth of air cargo throughput and the enhancement of transport and logistics infrastructure, demand for air transport professional increases dramatically. This study stream is designed for students who are interested in air transport and pursue a career in this area. It equips students with professional skills and knowledge of various sectors of air transport industry. Apart from taking the core modules, students are required to take some of the elective modules such as aviation security and safety management, shipping and aviation finance, sustainable transportation and carriage of goods law. Graduates will have a wide range of career options including air transport, cargo load planning, aviation safety and security, airline operations, traffic planning, trading and pricing analysis, airfreight operations, cargo terminal operations and aviation consultancy.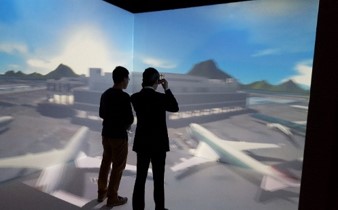 Sharing by Our Graduate